Highlighting those who better our community
Power of One
Project Description

---

This project is based around the most influential change makers in history and the unrecognized change makers in our own community. As we study individuals like Martin Luther King Jr., Gandhi, Malala Yousafzai, and more we will be conducting a project that focuses on helping or highlighting local organizations that are proactively changing the communities around them. For our project, we focused on organizations that are focused on all types of animal conservation within San Diego county.

---

(Above is the group for the project: Left, Chase Leon, Santiago Vega-Albela Osorio, Virginia Silva, and Alexandria Hunter)
(Below are stills from our video)
---
Project Products
Video

For one of our products, we worked with two local organizations to create a short 12 minute video that focus on animal conservation and habitat reintroduction in the San Diego county. The first organization is the San Diego Zoo Safari Park, a local branch of the San Diego Zoo that focuses on conservation efforts for animals all around the world. They only have endangered or threatened species of animals and pride themselves on the vast amount of land set aside for their African inhabitants such as giraffes, lions, rhinos, and more. The other organization is the The San Dieguito River Valley Regional Open Space Park Joint Powers Authority. The park covers a geographical area that extends from the beaches of Del Mar to the Julian mountains and works extensively in those areas for habitat and local animal reintroduction all around the San Diego.

Alphabet Book

.The other product is an alphabet coloring book about endangered and threatened animals around the world. The intended audience for the picture book was pre-schoolers while the video is for all ages. The purpose of these products is to spread knowledge about endangered animals and two organizations that are working to help protect them. Inside of the picture book drawings 26 endangered or threatened animals are featured along with a short description of the animal. This was made to educate kids about the reality of species going extinct within our lifetimes and the importance of animal conservation.
Powered by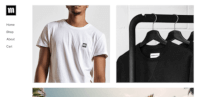 Create your own unique website with customizable templates.