I have recently taken the California High School Exit Exam and my teacher has asked me to reflect on the test. Overall I felt really comfortable with both the English Language arts section and the Mathematics section, the only section I felt I could've improved upon would be the written prompt. I only encountered two or three unknown problems in the mathematics section, when I did encounter them I just saw the simpler problems in it and solved each tiny problem. After I did this I put it together and solved for the bigger problem. During the test I used the Habit of solving a simpler problem and experiment through conjectures on multiple questions throughout the test.
Now that I have finished the CAHSEE I have one less test to worry about and can completely focus on the SAT and ACT test that I will take next year. I have begun to prepare for these tests by getting practice SAT and ACT study books and plan on taking a community college math course over the summer to even further prepare. I plan on taking it as soon as possible and as many times as I can before getting a score that I feel confident and proud about. Here are some of the colleges I have begun to look at:
University of Southern California - SAT: Critical Reading - 620/720
Math - 660/760
Writing: 640/7
- ACT: Composite - 29/33
English - 28/34
Math - 29/34
UCLA - SAT: Critical Reading - 560/680
Math - 600/750
Writing - 590/710
- ACT: Composite - 25/31
English - 24/32
Math - 25/33
Rochester Institute of Technology - SAT: Critical Reading: 540 / 640
Math: 570 / 680
Writing: 520 / 630
ACT - Composite 25/31
Powered by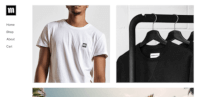 Create your own unique website with customizable templates.