That Certain Something that Separates the greats from the rest
The It Factor
In this project we were tasked with finding one of the most influential people in the worlds history and studying them in order to act like them when giving a motivational speech. In order to do this we had to find one person and study their lives and significance in order to create a motivational speech that sounds like something they would actually say. The study was presented in a research essay and the speech was given to the class. My It Factor persona was arguably the smartest man in history, Leonardo da Vinci.

Do to his incredible significance the research for this project was extensive and long, with trips to local libraries and multiple sources, here is my essay:
---
---

Leonardo da Vinci
Florence, Italy the home of the rebirth of art and rich culture. The Renaissance was a time of incredible human innovation in all aspects of life: Arts, Science, Engineering, Entertainment, and Philosophy just to name a few. In this time of human "rebirth" after the Middle Ages many of history's greatest minds were born including the one and only Leonardo da Vinci.

Born April 15, 1452 in Vinci, Republic of Florence the painter, sculptor, architect, scientist and engineer was the love child of his father Piero da Vinci and a peasant woman named Catherina. Rejected by his father and ignored by his mother he was raised by his uncle until, at the tender age of fourteen, he left to Florence as an apprentice to painter Andrea di Cione where he received basic education and learned to master the arts. After leaving Andrea he began to educate himself and soon became one of the greatest minds in the world. His continuous discoveries and breakthroughs in all fields he was interested in, have had an incredible impact on everything from music to warfare and everything in between. The supposedly homosexual genius died in France on May 2,1519 with no children and only his apprentices and the King of France by his side, but what he didn't pass on to his non-existent children he gave the world with his research, discoveries, art and volumes of notebooks he left behind.

For many years, historians and researchers have wondered how a neglected, semi-peasant child became one of the greatest minds in all of human history? The answer, through his "IT" factor. An "IT" factor is what makes a person become influential, respected and, in a sense, "famous". Leonardo di Vinci, like so many before and after him, contained and utilized his "IT" factor to become the man that he was. His "IT" factor was the idea of pushing himself to become the best person he could possibly be. Leonardo was able to do this through thorough research and either self-education or sought out education, steadily gaining knowledge about everything from music to warfare.

In his book , Leonardo da Vinci 1st Edition, author Don Nardo claims that Leonardo da Vinci's art has influenced the world of painting and art by his mastery of the arrangement of figures, the use of light and shade, and the distinct personalities of individuals. Many painters since Leonardo have copied his techniques and designs or implemented his techniques into their own works. Don Nardo develops/supports this claim by explaining some of his paintings and the techniques he would apply when painting them and explaining the impact the methods had on his paintings. Nardo's purpose is to inform the reader of the different techniques that Leonardo used in his art by giving multiple examples of them from works all throughout his career, in order to show how he used the multiple different techniques and what they did in each of his paintings. Nardo uses an informative tone to give information about the artistic techniques Leonardo used and how they would affect his paintings to the students or researchers that read his work on Leonardo da Vinci.

In his article, Leonardo da Vinci: Anatomy of an artist, author Alastair Sook argues that Leonardo da Vinci's pushed the understanding further than anyone else in the world during the Renaissance, but that because his works were never published during his lifetime they had no impact on the world of science until after his death. Alastair develops this argument by explaining how innovative and groundbreaking his research was on the human body and how it worked by giving multiple examples of the type of experiments he made, the research he compiled and the discoveries he made for his time, but because they were not published until the end of the 19th century, they had little impact on the history of science. Sook's purpose is to explain the discoveries and research da Vinci's were as groundbreaking and incredible as everyone thinks but, due to the fact that it wasn't published, they had little effect on the history of science in order to inform the readers that while stupendous, his discoveries have had little impact on the world of anatomical science. Alastair Sook uses an informative tone with his readers to describe to the readers of The Telegraph how impactful Leonardo da Vinci's anatomical works have actually been.
In his article, Leonardo da Vinci: The Engineer, author Leallyn Murtagh claims that Leonardo "represents the ideal engineer because his visionary inventions dealt with theories that had not been addressed during his lifetime." Leallyn supports this claim by explaining and describing different inventions Leonardo made and how they have affected the world of engineering in history and today. Some of the examples he gives are bridges, canals, engines, and gears. Murtagh's purpose is to inform the reader in order to educate them about Leonardo's various engineering marvels, their influence on the world of engineering and how they have provided the basis for many of today's groundbreaking, innovative technologies. Leallyn Murtagh uses an informative tone with the students and researchers that will read his article to convey the information he has found on Leonardo's engineering to them.

Leonardo da Vinci's ability to become as influential in so many aspects and fields of life manifested from his constant drive to become the best person he could possibly become. From pioneering techniques in art to making breakthrough discoveries in the sciences he was able, through self-education and his thirst for knowledge learn, develop and master art, weapon design, architecture, engineering, human anatomy and many other professions/subjects. "Learning never exhausts the mind." said the genius, one of the main examples of how he was constantly working to become better was his 13,000 word manuscript on human anatomy. With over two years of research and over 30 human dissections he put together one of, if not the most detailed, thorough and complete collections of anatomical recordings of its time. This is one of the many prime examples of how he would go out of his way to explore subjects and concepts known to few to gain more knowledge and embark on a personal expedition to learn and explore everything he possibly could in order to become the single best person he could possibly become, even with his prior, formal, education being an apprentice to an artist.
Leonardo da Vinci's drive to become the best person he could possibly be is one of the many things that made him the genius we study today, allowing his research and multiple works in art, science, engineering, etc. to evolve into an influence so strong it can be felt throughout the world even today. Many different people have studied the Renaissance man and become inspired by his IT factor, from a historian branching out of his "specialty" to study other eras to a Scientist continuing research and finding revolutionary discoveries to a college student studying all he possibly can to become the best possible scholar ready to enter into the professional world ready and capable to work.


---

---
After completing my research I had enough information to create a speech that I felt reflected Leonardo and his principles. I created this with one of his quotes in mind and I based it as if he was a modern university professor and a student just asked "why are we learning this?":
---

"My dear students, how many times have you felt incapable, useless? How about "expendable"? To many, especially in the professional world, these feelings are almost always applicable to them. But there is a simple way to remedy these feelings and transform yourself into one of the most valuable and sought out people in your profession. Learning and becoming proficient in as many things as possible. Regardless of your line of work learning and being proficient in as many things as possible that relate to it will make you become the single best worker you can become; and one of the most important and valuable assets to your company, studio, firm, etc. I personally can vouch that this idea of learning all you can transform you into one of the most important and influential people. I, Leonardo da Vinci became one of the most influential minds in history by learning and becoming proficient in as many fields as I could back in the 1400's. I became an influential in the worlds of art, engineering, architecture, anatomy and others by learning and exploring all the different aspects of all those different professions.

One of many examples that this works in the world of art. Those who become proficient in only one type of art has an incredible run until that type of art becomes "out of style." That artist now has lost much of his/her business and must go out of his/her way to find someone interested in the type of art he/she makes because it's fad has passed on. But if this artist went out of his/her way to learn, explore and eventually expand this new style of art he/she now has proficient skills in both types of art and can create pieces of both, combine the two styles and create a new type of art or begin focusing on expanding his/her artistic ability even more to appeal to even MORE people. Another example is in the world of engineering. Those who just know how to design or construct become invaluable and expendable when an invention or product is deep into the design or construction phase, but a person who is proficient in designing and constructing becomes one of the most important people of a project who can go back and forth integrating the two sides and having an active and important role in the project as a whole. The examples of how learning and knowing all aspects of your profession can help you are endless and can connect to almost all lines of work.

Imagine yourself in your ideal line of work. Now imagine that you only focus and master one aspect of this profession and are finishing your part of the job and slowly become expendable and useless to the project. You are eventually sent to another project entirely or get let go because you can no longer offer this company anything. Now imagine yourself in that position but you do know and are proficient in almost all the other parts of your project. You can now work in all the different stages, increasing your worth to the project which in turn increases your paycheck and allows you follow the project until the end making sure it is perfect. Now which of the two scenarios do you prefer? Of course it's the second one! You become the single best person for a project by knowing how the project should go in all the stages.

In the professional world there is no other person as sought out as the one who knows the most about his/her line of work. If this doesn't apply to you, it's never too late. Learning NEVER exhausts the mind! Go out there and learn, practice and develop all the skills you can to become the person people look for the most. Become the single best person you can possibly become!"

---
Powered by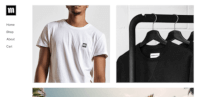 Create your own unique website with customizable templates.